Accommodation in peaceful and beautiful surroundings in Bardu.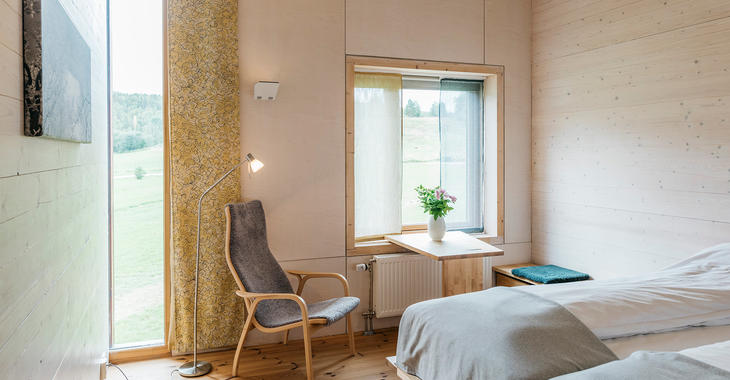 Viken senter has 4 double rooms with bath for rent with or without meals. The rooms are of a very good quality. Guests have access to the guest kitchen and the guest lounge with TV and PC. The guesthouse offers free wireless internet.
The buildings are located in wonderful surroundings with good opportunities for recreation and outdoor activities. Here you'll find indoor bathing facilities, bicycles, canoes, and other outdoor equipments.
Viken senter is situated close to Barduelva, which is one the best char and trout rivers in Norway. There are many hiking trails and a lovely nature in the area. Experience Polar Zoo, where you come into close contact with wild animals.
Priser per natt

| | Enkeltrom inkl. frokost | Dobbeltrom inkl. frokost |
| --- | --- | --- |
| Mandag - torsdag | Kr 895,- | Kr 1320,- |
| Fredag - søndag | Kr 750,- | Kr 1300,- |
Priser for måltider per person (menyen varierer)

| | |
| --- | --- |
| Lunsj | kr 150 |
| Middag | kr 180 |
| Kveldsmat | kr 60 |

Contact us for more information or booing: kurs@vikensenter.no or phone +47 77 18 99 00